OSIM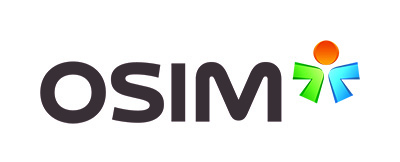 Booth: 2299
4151 Hazelbridge Way
OSIM Canada plans to deliver the best massage chair and health product retail experience throughout all of Canada. We aim to inspire well-being through the North America continent, with stores expanding from Vancouver British Columbia, Toronto Ontario, Edmonton Alberta, and slowly throughout many other major cities. In an independent survey conducted by international market research company, Synovate, OSIM was ranked the Number 1 Healthy Lifestyle products brand in Asia, with consumers selecting OSIM as their most preferred brand and the brand name achieving top of mind recall. OSIM was also ranked the Number 1 Most Preferred Massage Chair brand in Asia.

We develop healthy lifestyle products to tackle common pains such as back pain, neck pain, muscle ache, and other common health concerns. The OSIM product range encompasses foot/feet and calves massagers, head massagers, eye massagers, full body 3D massage chairs, neck and shoulder massagers and easy to use exercise machines. All our products are designed with our customer in mind thus providing streamlined, easy to use functions, and ergonomic designs. Our concept stores had opened in Richmond and Burnaby British Columbia.

OSIM fans in Canada can also order online @ www.OSIM.com and have our products shipped to them.