Welcome to the BC Home + Garden Show!

As the we look forward to putting the wet and rainy winter season behind us and welcome spring, we're bringing you a host of new features and Canada's biggest names in home improvement to fuel your budding home and garden design dreams for the new year!
This year, we're thrilled to welcome new faces and returning
HGTV Canada
stars, including Bryan Baeumler of
Island of Bryan
, and landscape designer and host of
Home to Win
, Carson Arthur. Don't miss out on seeing local duo, Mickey & Sebastian of HGTV Canada's
Worst to First
as they hit the TELUS Main Stage for the first time! Joining this all-star line up on stage will be Vancouver's own top designers, including Show veteran
Jamie Banfield
. Also returning is the always-popular Cooking Stage where top local chefs will heat up the stage with live cooking demos and the latest culinary trends all weekend long.
From there, shop and consult, more than 425 trusted brands and local companies all under one roof at BC Place Stadium, for five days only. We've got everything you need to get prepared for gardening season to give your outdoor spaces an edge! Join top local gardening gurus with the Vancouver Sun Gardeners' School to learn the latest and greatest gardening and plant trends. Take a walk through 3,000 square feet of innovative garden spaces with our Feature Gardens and visit brand new Show feature, Budding Balconies to explore four unique takes on platform perfection to inspire a porch-makeover. Finally, step inside Revered Retreat, a 34-foot Yurt, inspired by the Pacific Northwest, designed with natural stone, and textural landscaping for a modern yet tranquil space, blending indoor and outdoor living into one.
From paint colour to furniture, landscaping to functionality, your space is all about you. Do the homework to make your home work at the BC Home + Garden Show, we've got everything you need to get started! The best part? Satisfaction guaranteed - or the price of admission is on us!
We can't wait to see you there.
Tyson Kidd, Show Manager
TOP FEATURES
TELUS Main Stage
Seeking sweet relief on a home improvement project? Look no further than Canada's most popular renovation experts, landscapers, and designers on the
TELUS
Main Stage. Check out celebrity presenters including
HGTV Canada
's Bryan Baeumler of
Island of Bryan
, Carson Arthur of
Home to Win
, and Mickey Fabbiano and Sebastian sySevallo of
Worst to First
as they join a lineup of local favourites including
Jamie Banfield
to deliver insight to up your home and garden game.
The Cooking Stage
Can you handle the heat? Gather at The Cooking Stage for seminars and live demos from the city's most respected chefs including Matthew Murtagh-Wu of
The Dumpling King
and Sheila Comer of
Pink Ribbon Bakery
and Bruno Feldeisen, Judge on CBC's
The Great Canadian Baking Show
. Vancouver's top culinary artisans will be bringing all their trade secrets to the stage covering hot dining topics and trends. Quench your thirst and satisfy your taste buds with can't miss presenters all weekend long!
The Lounge designed by Jamie Banfield Design and landscaped by Swick's Organic Landscaping
Chill out and treat your taste buds with a stop at the Lounge, where you can sip your favourite cocktail while taking in a cutting-edge, creative presentation on the
TELUS
Main Stage or The Cooking Stage. Created by
Jamie Banfield Design
and landscaped by
Swick's Organic Landscaping
, all you need to do is sit back with drink in hand and relax — you may even be inspired to stay for another round or two!
Dave's House and Dave's Garage presented by BC Hydro and designed by Jamie Banfield Design
Learn how to pair affordable design elements with energy efficient products throughout your home.
Jamie Banfield Design
effortlessly conveys the simplicity in cost savings through energy star appliances and fixtures and repurposed items for your home, all while bringing his signature west coast design flair to the BC Hydro Home, too. Visit
powersmart.ca
to boost your power smarts and save on your electricity bill.
m(ART)ket
Dress up those naked walls with a stop at m(ART)ket. Add that much-needed finishing touch to your space with one-of-a-kind pieces from this curated collection of canvases, prints, and photographs by local artists. With more than a dozen featured vendors, including Avision Photography,
Giraud
and more, you're certain to say farewell to your blank walls forever.
Portobello West
Flock to Vancouver's very own nod to London's world-famous street market
Portobello West
, where you'll discover local artistry, superior craftsmanship and a wide array of antiques and collectibles. Shop from a selection of unique purveyors and goods, including jewelry, sustainable textiles, and hand-poured candles from Vancouver's top emerging artisans at this eclectic pop-up – chock-full of original pieces that are bound to catch your eye.
Ask the Experts presented by the Greater Vancouver Home Builders Association
You come to the show with questions, and this is where you will find the answers. Local design, construction, and landscape insiders will help you get your home project on the right track and educate you on how to choose the professional you need. Learn the benefits of working with any one of these experts, and the advantages of collaboration between them in the early stages of planning your home. Take inspiration from the beautifully styled and landscaped space; bring your ideas, photos, drawings, swatches, and samples to enjoy a complimentary 10 - 15 minute consultation, leave with the know-how to bring your dream home to life!
TELUS Future Home powered by TELUS PureFibre™
The future is here, now with the
TELUS
Future Home, powered by the TELUS PureFibre™ network. In partnership with communities throughout Western Canada, TELUS is building a fibre optic network that will revolutionize the way we live our lives. With blazing fast speeds of 150 Mbps uploads and downloads, you'll enjoy the most consistent and reliable connection, the ability to watch streaming video in ultra-HD quality, and more. The 560-square-foot Future Home showcases how TELUS Fibre can enhance one's lifestyle through a variety of exciting, forward thinking technologies. Some are available today, others are simply possibilities for tomorrow. TELUS PureFibre. Internet Reimagined.
Help Desks
Get the most out of your visit with a trip to the Help Desks, where you'll get insider tips from staff, ready to help you navigate the show and point you in the right direction to tackle all your home improvement tasks. Whether you're stuck in a continual loop on the concourse or wandering the main show floor aimlessly, we have two easily located Help Desks to get you the assistance you need — after all, asking for help is the first step to success!
Revered Retreat presented by Yurtz by Design, styled by Jamie Banfield Design, landscaped by Swick's Organic Landscaping
Step inside this 34-foot yurt, inspired by the Pacific Northwest, designed with natural stone, and textural landscaping for a modern yet tranquil space. Presented by local yurt aficionados
Yurtz by Design
, styled by
Jamie Banfield Design
, with landscaping by
Swick's Organic Landscaping
, this cosy space is built with synchronicity, blending indoor and outdoor living into one.
Feature Gardens
Explore more than 3,000 square feet of innovative garden spaces designed to impress by
Swick's Organic Landscaping
,
Great Canadian Landscaping
,
Holley Landscaping
,
Para Space Landscape
,
Rakes & Ladders
and No Limit Landscape. From synthetic turf to hearty greens and lush florals to trendy succulents, we've got all the tools and inspiration you'll need to create the garden of your dreams.
Budding Balconies

Looking for ideas on how to spice up your porch? Take a wander through Budding Balconies for four takes on platform perfection. With plants provided by
Figaro's Garden
. From tranquil terraces to whimsical wonderlands, Budding Balconies is sure to leave you feeling ready to tackle those small outdoor spaces.
Toyota Test Drives, presented by Toyota Canada
Toyota Canada
is proud to return as the official automotive sponsor of the BC Home & Garden Show. Choose from a selection of great Toyota vehicles to test drive right here at the Show including the All New 2018 Camry and enter for your chance to win the Ultimate Canadian Experience presented by Toyota!
Vancouver Sun Gardeners' School, landscaped by Great Canadian Landscape
Growing apart from your garden plot? Rediscover your lost love for all things leafy with daily seminars from the Lower Mainland's top gardening gurus, with topics ranging from urban gardens to edibles and everything in between. Dig in!
Meet The Experts
Bryan Baeumler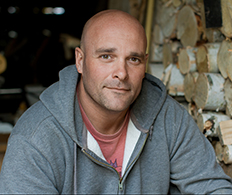 Instagram:
@bryanbaeumler
Twitter:
@Bryan_Baeumler
Bryan doesn't believe he's put in an honest day of work unless he gets his hands dirty. A natural-born teacher, the Gemini-award winning host has been educating and entertaining viewers across Canada and the US since 2007 on the hit shows Disaster DIY, Canada's Handyman Challenge, Leave it to Bryan, House of Bryan, Bryan Inc. and his upcoming show Island of Bryan. Bryan's quick wit and easy-going personality have made him a huge hit with viewers on all of his home renovation shows.

A few kids and number of hit TV shows later, Bryan continues to tackle home renovation projects, be the spokesperson for numerous products and expand his growing businesses to include Baeumler Approved and Baeumler Custom Cabinetry.

See Bryan Baeumler on the TELUS Main Stage, presented by RBC:
Friday, February 22 at 6:00 p.m.
Saturday, February 23 at 1:00 p.m.
Mickey Fabbiano and Sebastian Sevallo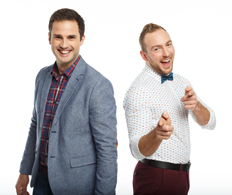 Instagram:
@mickeyfabbiano
,
@sebastiansevallo
In 2006, Sebastian started working in carpentry and has never looked back. Over the past decade he has turned this passion into a thriving business –building, salvaging, customizing and designing homes. But things really took off for Sebastian when he joined forces with his best friend Mickey Fabbiano.
Mickey has been on work sites with his dad since he could walk. By the age of 5, he was learning how to use hammers and saws and by high school, he was a full-fledged member of his dad's construction team. He pays extra attention to the details, and has a talent for finding the right finishes and touches that make his designs stand out from all the others.
These talented young entrepreneurs connected over a common dream to see couples set down roots in their dream neighbourhoods by finding fixer uppers and transforming them into first-rate "forever homes." In addition to his construction career, Sebastian also works full-time as a Firefighter, and Mickey helps his dad in the family business from time to time.
Mickey and Sebastian also won the charismatic 2018 Leo Award for 'Best Hosts in an Information, Lifestyle or Reality Program or Series' for their work in HGTV Canada show,
Worst to First
.
See Mickey Fabbiano and Sebastian Sevallo on the TELUS Main Stage:

Saturday, February 23rd at 3:00 p.m.
Sunday, February 24th at noon
Carson Arthur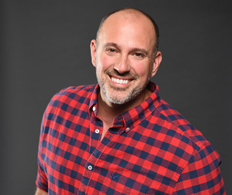 Landscape designer + TV Host,
Home to Win,
HGTV Canada
Instagram:
@carsonarthur123
Twitter:
@CarsonArthur
Carson Arthur is a landscape designer and television personality with several shows that can be seen all around the world. Throughout his 15-year television career, Carson teaches homeowners how to raise the value of their homes through outdoor renovations while maintaining a focus on environmentally friendly choices. He is part of the Cityline team; writes a column for the Halifax Chronicle Herald and the Sun media group including the Toronto Sun about outdoor design and appears regularly in a variety of magazines with guest articles. He is the North America outdoor design editor for Outdoor Lifestyle magazine; has a syndicated radio show called '
Take it Outside
'; is the spokesperson for Better Homes and Gardens Real Estate; and the author of the sold out book Garden Designs for Outdoor Living with a new book scheduled to hit the shelves spring 2019.
His credits include; the host of HGTV
Canada's Green Force and Critical Listing
; the Gemini nominated
Room to Grow
on Global, ION and the Discovery network; Better Homes and Garden's Home, First Home on the Hallmark Channel in the U.S.; and as the gardening expert on HGTV Canada's blockbusters;
Home to Win, Home to Win 2,
and
Home to Win 3
.
See Carson on the TELUS Main Stage:

The New Home: Redefining the traditional backyard to include balconies, rooftops and shared spaces
Saturday, February 23rd at 11:00 a.m.
See Carson on the Vancouver Sun Gardeners' School Stage:

When property values and eco-friendly choices collide in your backyard.
Jane Stoller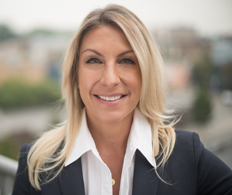 Life + business organizer, speaker and Author of
Organizing for Your Lifestyle
Instagram:
@organizedjanestoller
Twitter:
@OrganizingJane
Swiss-Canadian life-biz organizer, speaker, author and university instructor Jane Stoller has a passion for de-cluttering spaces and organizing business processes. Jane wrote her first book
Organizing for Your Lifestyle
in 2016 to help friends get more organized. It ultimately gained international attention, and this allowed Jane to turn her passion into a profitable business, Organizing Jane. Stoller travels all around the world working with clients ranging from individuals looking to revamp one space, to large corporations needing a complete business overhaul. Her favorite spaces to tackle are closets and helping clients pack for trips – yes, Jane also organizes suitcases!
See Jane on the TELUS Main Stage:

The power of being Organized
Friday, February 22nd at 4:00 p.m.
Show Sponsors
Toyota
BC Hydro
RBC
Yurtz by Design
Sleep Country
TELUS
Cloverdale Paint
Rust-Oleum Canada
RenovationFind
Coast Spas
Greater Vancouver Home Builders Association (GVHBA)
Media Sponsors
West Coast Homes and Design
The Province
Vancouver Sun
Show Charities
Habitat For Humanity Greater Vancouver
Variety, The Children's Charity
The Vitals
Show Dates & Hours
Wednesday, February 20th 4:00PM – 9:00PM
Thursday, February 21st Noon – 9:00PM
Friday, February 22nd Noon – 9:00PM
Saturday, February 23rd 10:00AM – 9:00PM
Sunday, February 24th 10:00AM – 6:00PM
Show Venue & Location
BC Place Stadium
777 Pacific Blvd, Vancouver, BC
V6B 4Y8
ADMISSION
Adult (13+):
$16
Adult (13+): ONLINE
$14
Senior (60+):
$13
Senior (60+): ONLINE
$10
Seniors (60+)
Thursday & Friday before 6:00PM
$6
(Box Office & Online)
Children 12 & under:
FREE

Buy your tickets online and save $2 at http://www.bchomeandgardenshow.com/


Help support affordable housing locally and across the globe by donating to Habitat for Humanity International when you purchase your ticket for the BC Home + Garden Show at
www.habitat.org


VENUE:
BC Place Stadium
ADDRESS:
BC Place Stadium
777 Pacific Blvd, Vancouver, BC
(Enter at Gate A, Terry Fox Plaza)
SOCIAL MEDIA

Twitter:
@VanHomeShows
#BCHGS19
Instagram:
@VanHomeShows
#BCHGS19
Web:
bchomeandgardenshow.com

Facebook:
facebook.com/homeandgardenevents