Telus Main Stage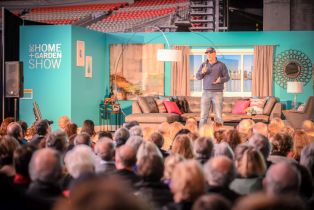 Expert advice for every home! Straight from the industry's top home + design talent on the Telus Main Stage, get a crash course in creating the ultimate pad from must-see presenters including the biggest names in the industry such as HGTV's handyman Bryan Baeumler, landscape designer and television personality Carson Arthur and new this year, coshosts Mickey & Sebastion from Worst to First. That's not all, Vancouver's very own top talent including Interior Designer, Jamie Banfield will also be there. By the end of it all, you're certain to have everything you need to live and entertain in equal style – design know-how included. View the Main Stage Schedule.


| | |
| --- | --- |
| Presented by: | |
| | |
| Furnished by: | |
Cooking Stage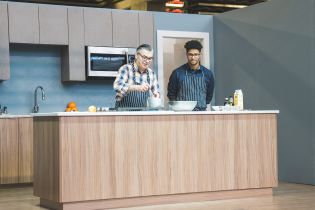 Can you handle the heat? Gather at The Cooking Stage for seminars and live demos from the city's most respected chefs including Bruno Feldeisen judge of CBC's CBCs The Great Canadian Baking Show and Fable's Josef Driemel. Vancouver's top culinary artisans will be bringing all their trade secrets to the stage covering hot dining topics and trends. Quench your thirst and satisfy your taste buds with can't miss presenters all weekend long! View the Cooking Stage Schedule.
Vancouver Sun Gardener's School

Growing apart from your garden plot? Rediscover your lost love for all things leafy with daily seminars from the Lower Mainland's top gardening gurus and landscape designer Carson Arthur, with topics ranging from urban gardens to edibles and everything in between. Dig in! View the Garden Stage Schedule.
Feature Gardens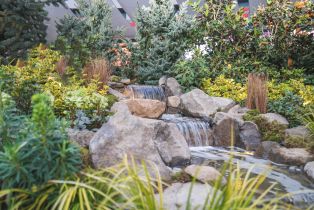 Explore more than 3,000 square feet of innovative garden spaces designed to impress by Great Canadian Landscaping, Holley Landscaping, No Limit Landscape, Para Space Landscaping and more. From synthetic turf to hearty greens and lush florals to trendy succulents, we've got all the tools and inspiration you'll need to create the garden of your dreams. Click here to learn about the participants and their feature designs.
Revered Retreat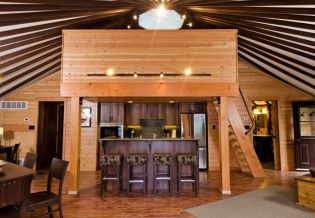 No one said getting back to basics couldn't be beautiful. Step inside this 32-foot yurt, styled by Jamie Banfield Design and imagine a cozy night spent with nothing but the sounds of nature in the background. Perfect for the outdoor enthusiast who still loves the comforts of home, Revered Retreats will have you ready for yurt life in no time.


| | | |
| --- | --- | --- |
| Presented by: | Designed by: | Landscaped by: |
| | | |
Toyota Test Drives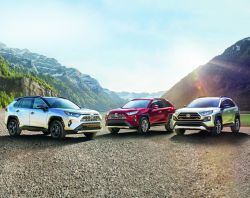 Toyota Canada is proud to return as the official automotive sponsor of the BC Home + Garden Show. Choose from a selection of Toyota vehicles to test drive at the show, including the All-New 2019 RAV4, Corolla Hatchback, and more!
Presented by:

DAVE's HOUSE & DAVE'S GARAGE BY BC HYDRO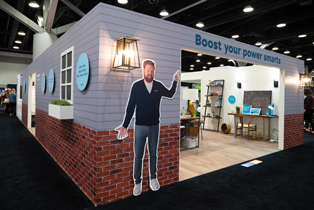 Take a step into the power smart house of Dave, one of BC Hydro's very own employees. Styled by Jamie Banfield Design, Dave's house shows you some of the ways he keeps his place energy efficient and comfortable. Dave's Garage will open your eyes to all the ways you can conserve energy and be more power smart out of the home too! Come visit us to learn about products and tips to better manage your usage while saving on energy costs. Visit powersmart.ca to boost your power smarts and for a chance to win great prizes.

DIY INSPIRATIONS PRESENTED BY RUST-OLEUM CANADA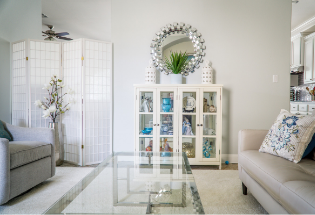 Refreshing and renovating a space doesn't have to mean dropping big bucks! Check out how Vancouver's own Tijana Popovic from A Plentiful Life revamped a dining nook + living space entirely with creative, approachable DIY projects and Rust-Oleum paints. Get inspired to get creative and take on your own at-home DIY décor and renos without fear.


| | |
| --- | --- |
| Presented by | Designed by |
| | |
Ask the Experts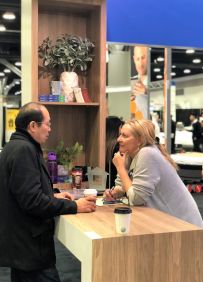 Planning a renovation? Building your dream home? Looking to design a space that is both functional and beautiful? The Homebuilders Association Vancouver aims to empower and inspire people with information to make the best decisions when it comes to building and renovating their homes. Ask the Experts Stage, presented by Trail Appliances will feature 15 of our expert builders, renovators and designers offering informative seminars and inspirational workshops. Click Here to learn more!
| | |
| --- | --- |
| Presented by: | |
BUDDING BALCONIES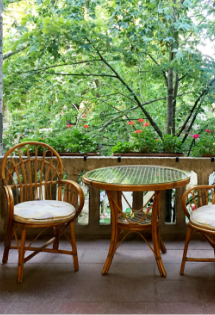 Looking for ideas on how to spice up your outdoor living space? Take a wander through Budding Balconies for four takes on platform perfection. From tranquil terraces to whimsical wonderlands, Budding Balconies is sure to leave you feeling ready to tackle those small outdoor spaces.


| | |
| --- | --- |
| Presented by: | |
| | |
| Designed by: | |
| | |
The JBD Lounge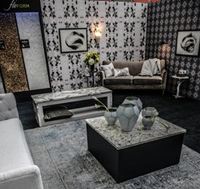 Great ideas take shape in the presence of comfort, inspiration – and a little liquid courage. Located just steps from both the Cooking Stage and Telus Main Stage. Snag a break from the action, take inspiration from your stylish surroundings, and toast to making those home improvements happen.
Designed by: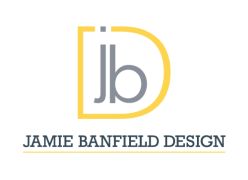 Portobello West: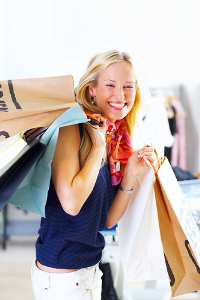 Who's in need of a little retail therapy? Portobello West, Vancouver's favourite fashion and art market, is showcasing a selection of the city's top emerging artisans and craftspeople in a special home show pop-up edition. With covetable pieces to take any wardrobe, jewelry box or art collection to whole new heights, shopping local has never been so chic.
Presented by:

Help Desks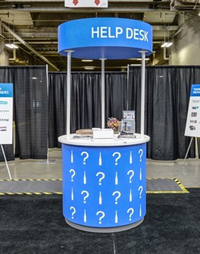 Hardwood floors desperate for a refinish? Master bath begging for fresh tiles? Look no further than the Help Desk, to point you in the right direction! Stop by the concourse or east entrance to get started. Asking for help is the first step to success.
M(ART)KET: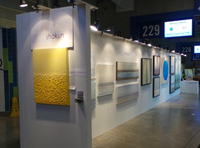 Bare walls, begone! Dress up your home décor with choice pieces from local painters, photographers and sketch artists, with options suited to every taste and budget. Dreary palettes, be warned – your days are numbered.

2019 Artists Include:
TELUS Future Home powered by TELUS PureFibre™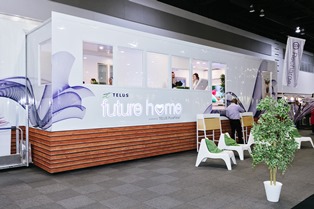 The future is here, now with the TELUS Future Home, powered by the TELUS PureFibre™ network. In partnership with communities throughout Western Canada, TELUS is building a fibre optic network that will revolutionize the way we live our lives. With blazing fast speeds of 150 Mbps uploads and downloads, you'll enjoy the most consistent and reliable connection, the ability to watch streaming video in ultra-HD quality, and more. The 560-square-foot Future Home showcases how TELUS Fibre can enhance one's lifestyle through a variety of exciting, forward thinking technologies. Some are available today, others are simply possibilities for tomorrow. TELUS PureFibre. Internet Reimagined.