The HGTV Canada Main Stage presented by Homebuilders Association Vancouver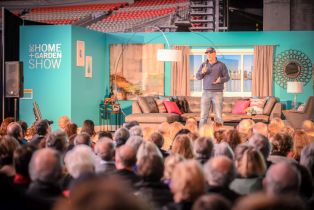 Seeking sweet relief on a home improvement project? Look no further than Canada's most popular renovation experts, landscapers, and designers on the HGTV Canada Main Stage. Check out celebrity presenters including HGTV Canada's Bryan Baeumler from Island of Bryan, presented by RBC, as they join a lineup of local favourites including Jamie Banfield and Kathy Yuen to deliver insight to up your home and garden game.
Sponsored by: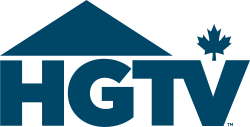 Presented by: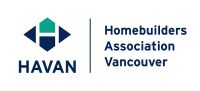 Furnished by:

Lilydale Cooking Stage presented by Trail Appliances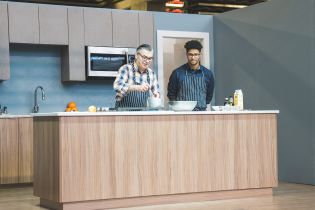 Can you handle the heat? Join us at The Lilydale Cooking Stage, presented by Trail Appliances, with appliances provided by Dacor. Check out seminars and live demos from the city's most respected chefs including Bruno Feldeisen judge of CBC's CBCs The Great Canadian Baking Show and Fable's Josef Driemel. Vancouver's top culinary artisans will be bringing all their trade secrets to the stage covering hot dining topics and trends. Quench your thirst and satisfy your taste buds with can't miss presenters all weekend long!
Click HERE to view the presenters.
Sponsored by: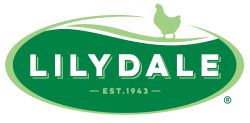 Presented by:

Appliances provided by:

Vancouver Sun Gardener's School

Growing apart from your garden plot? Rediscover your lost love for all things leafy with daily seminars from the Lower Mainland's top gardening gurus, with topics ranging from urban gardens to edibles and everything in between. Dig in!
Click HERE to view the speakers.
HONOMOBO M1 furnished by La-Z-Boy Furniture Galleries of Vancouver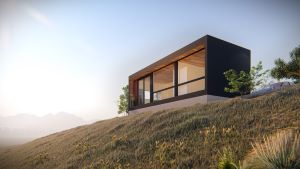 Welcome home, to this incredibly sleek, chic and on fleek abode. The HONOMOBO H04 is the home of the future – re purposing and reusing materials in the most amazing way. Designed and built within eight weeks by HONOMOBO in Edmonton, AB, this unit is thoughtfully styled and furnished by La-Z-Boy Furniture Galleries of Vancouver and ready to evoke the WOW factor that they receive each time someone lays eyes on it. Your new home fantasies can become reality sooner than you'd expect!
Garden Dreams, Landscape Reality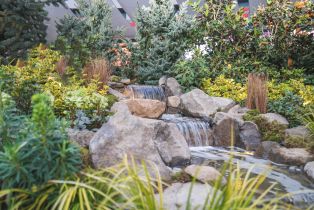 Immerse yourself in nearly 10,000 sq ft of beauty, as you wander, daydream and gather inspiration throughout our feature gardens. Speak with the experts in landscape design, horticulture, space planning and alfresco vision while organizing your backyard makeover. Your outdoor oasis awaits!
Participants include:
Holley Landscaping
| No Limit Landscaping | Rakes and Ladders |
Toyota Test Drives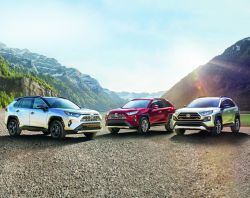 Toyota Canada is proud to return as the official automotive sponsor of the BC Home + Garden Show. Choose from a selection of great Toyota vehicles to test drive right here at the show, including the all new 2020 Highlander, and more! Pre-book your no pressure test drive today and receive a $15 gas card at the show.
Presented by:

DAVE'S RENOVATION presented by BC HYDRO, designed by Jamie Banfield Design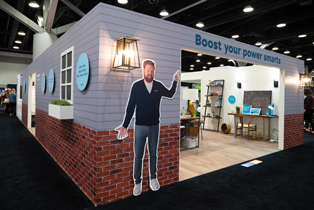 Ever wondered about the impact that renovating a home can have on your home's value and energy efficiency? Take a walk-through Dave's Renovation presented by BC Hydro, designed by Jamie Banfield Design, and learn how you can save in energy costs through smart design and renovations, and the rebates that are available to help you with your renovation costs.

HONOMOBAR by Honomobo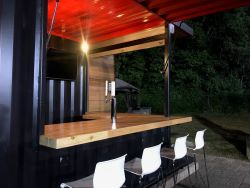 Great ideas take shape in the presence of comfort, inspiration – and a little liquid courage. Located just steps from both the Lilydale Cooking Stage and HGTV Canada Main Stage, come check out HonomoBAR, the latest creation concocted by the Honomobo team. Snag a break from the action, grab your fave bevvie, take inspiration from your stylish surroundings, and toast to making those home improvements happen.
| | |
| --- | --- |
| Designed by: | |
GROW!
Who doesn't like getting their hands dirty? Dig in with GROW! An interactive and informative experience that will nurture your knowledge on the what/how/when and where to plant! Learn from the experts at West Coast Seeds, Master Gardeners of Vancouver and Victory Gardens, and take home more than just a new appreciation for horticulture – you can even buy some seeds to start your gardening journey! Brown thumbs be gone, green is haute for 2020. \
Art's Garden Market presented by Art's Nursery

Step up your gardening game with advice from the pros and the products to match! Shop a selection of annuals, seeds, buds and luscious greens at Art's Garden Market, conveniently located near the Vancouver Sun Gardeners' School Stage. Take home a little piece of the show, with a plant, a new pot and some soil to get your late winter gardening off to a good start!
The Right De-FENCE presented by Precision Greens and landscaped by Great Canadian Landscaping
Separation is good and keeping your back yard private from those curious eyes has never looked so good. With composite options that will outlast your home, the team at Precision Greens and Great Canadian Landscaping will show you how you can achieve the proper height, style and material for your home, location and yard type. We assure you; you won't take o-FENCE to these yards.
The
TELUS
Superiority Hubs showcases TELUS' best-in-class Entertainment, Smart Home and Health product innovations. Highlights include the Entertainment zone's Optik TV Trivia, our world-class Smart Home features showcase, and the life-sized Babylon by TELUS Health doctor consultation. The TELUS Superiority Hubs are a family-friendly experience as much as they are a comprehensive display of TELUS' ever-evolving product suite.
M(ART)KET: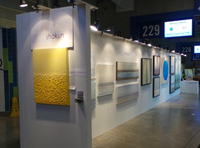 Bare walls, begone! Dress up your home décor with choice pieces from local painters, photographers and sketch artists, with options suited to every taste and budget. Dreary palettes, be warned – your days are numbered.

2020 Artists Include:
aVision Photography
VANCOUVER ETSY COLLECTIVE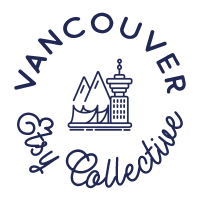 Etsy lovers unite and join us for the inaugural Vancouver Etsy Collective market at the BC Home + Garden Show! Discover local artistry, superior craftsmanship, and a wide array of unique gifts and collectibles from a selection of carefully curated purveyors of goods including jewelry, sustainable textiles and unique eats. Visit Vancouver's top emerging artisans at this eclectic pop-up, chock-full of original pieces that are bound to catch your eye. Click HERE for a full list of exhibitors!
Help Desks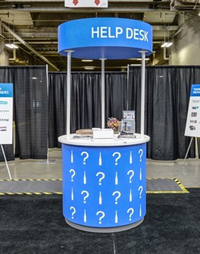 Hardwood floors desperate for a refinish? Master bath begging for fresh tiles? Look no further than the Help Desk, to point you in the right direction! Stop by the concourse or east entrance to get started. Asking for help is the first step to success.