HGTV Canada Main Stage Speakers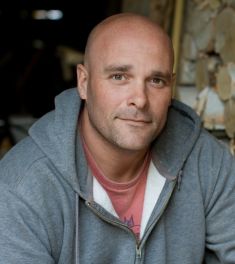 BRYAN BAEUMLER
HGTV'S Island of Bryan
Bryan doesn't believe he's put in an honest day's work unless he gets his hands dirty. A natural-born teacher, the Gemini-award winning host has been educating and entertaining viewers across Canada and the US since 2007 on the hit shows Disaster DIY, Canada's Handyman Challenge, Leave it to Bryan, House of Bryan, Bryan Inc. and his upcoming show Island of Bryan. Bryan's quick wit and easy-going personality have made him a huge hit with viewers on all of his home renovation shows.

Learning valuable tricks of the trade from his father, a meticulous aircraft engineer, Bryan spent his childhood summers building his family's cottage from the ground up. After earning a dual degree in Political Science and Business, Bryan was headed towards a career of practicing law. Realizing he'd rather be renovating than being chained to a desk, his innate passion for building took over and he traded in his tie for a tool belt and founded Baeumler Quality Construction.

A few kids and number of hit TV shows later, Bryan continues to tackle home renovation projects, be the spokesperson for numerous products and expand his growing businesses to include Baeumler Approved and Baeumler Custom Cabinetry. Currently filming Island of Bryan with wife Sarah, viewers will be able to watch them restore a small abandoned resort on South Andros Island in the Bahamas. In Island of Bryan, we follow the story of this radical life event for the Baeumlers, from a dream of creating and running a luxury boutique resort in paradise, to the reality of leaving their friends, family and life behind to take on their most challenging build yet. For more information about Bryan, visit bryanbaeumler.com.
| | |
| --- | --- |
| Presented by | |
| | |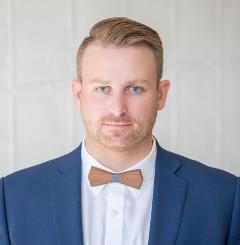 An award-winning interior designer, Jamie Banfield has become a creative force in the industry, and recognized for his contemporary West Coast style.

Specializing in design for all spaces, with a focus on kitchen and bath, Jamie has the ability to transform and create well-edited spaces that exude both function and beauty. With a passion for texture and sustainable design, he often uses reclaimed materials, offering a unique perspective to his finished spaces.

Recently recognized by the National Kitchen and Bath Association as one of the industry's top 30 Under 30 in North America, and 2016 finalist for Western Livings designer of the year. Jamie's work can be seen in private residences throughout Western Canada. Jamie Banfield Designs strives themselves on good service and have been recognized with best of house in service for 2015, 2016, and 2017.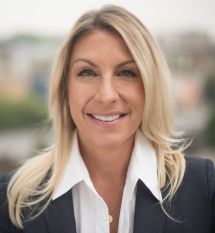 Meet Jane Stoller– a Swiss-Canadian life-biz organizer, speaker, author and university instructor whose passion is in de-cluttering spaces and organizing business processes. Jane wrote her first book Organizing for Your Lifestyle in 2016 to help friends get more organized. It ultimately gained international attention, and this allowed Jane to turn her passion into a profitable business, Organized Jane. Stoller travels all around the world working with clients ranging from individuals looking to revamp one space, to large corporations needing a complete business overhaul. Her favorite spaces to tackle are closets and helping clients pack for trips – yes, Jane also organizes suitcases!

To make her organizing tips and tricks more accessible, Stoller has launched a 4 week live personalized coaching course. Stoller also offers one-on-one consultation calls for those looking for advice.

"My goal is not to turn someone's home into a magazine perfect image, it is not sustainable," says Stoller. "I work around a client's specific lifestyle, or an aspect of their life they want to focus on, and develop a custom an organization system from there. The end result? Reduced stress, increased productivity and happiness."

Stoller is currently writing her second book, teaching, working with individual and corporate clients, and speaking at expos, conferences and corporate events.

Catch her on the Telus Main Stage at 4pm on Friday, February 22nd discussing, "The power of being organized". Jane will be sharing her absolute best content about the power of having an organized, laser focused home and office space. This is especially important for smaller living spaces in Vancouver and how to adapt them to your lifestyle. Special tips for home office organizing for the growing number of home offices and general organizing tips.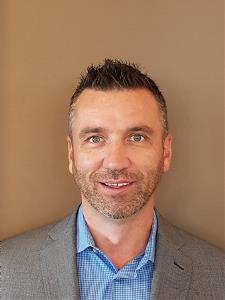 Neil Harding
Neil Harding has been with Sleep Country Canada for over 17 years. He is responsible for home shows, training and product knowledge nationally. He has extensive experience in all aspects of the mattress industry and is considered an expert in his field.
Presented by: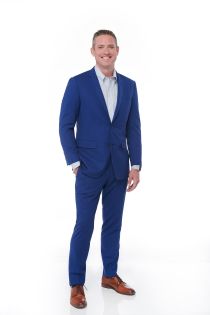 LANCE MONTGOMERY
CEO, HEYBRYAN
Lance Montgomery is a visionary entrepreneur and business leader who has spent over 15 years building organizations from early stage to acquisition. He has led multiple agency teams serving global brands across the continent and signing clients such as such as Keurig, 7-11 and Prana. In his latest role he led a full service agency that supported the largest Telco in Canada. Lance also has a significant technology industry background with end-to-end marketing and sales experience and success building top-tier technology teams. He has been involved in numerous app builds, such as BMW, Converse, infiniti, Wiiv, and the 7-11 rewards app.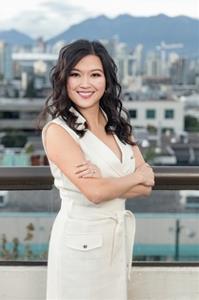 Kathy is the founder and owner of Phase One Design. Her award-winning custom home design firm specializes in working with homeowners and custom homebuilders throughout BC and Alberta. Her passion lies in helping clients successfully throughout all the phases of planning their new home project – on-time, on-budget, and stress-free. Her team has successfully designed more than 500 homes over the last 12 years.

Her design firm has carefully hand-selected the top talent in Western Canada to ensure a high level of excellence in both client service and design creativity. As a result, her team has won multiple CRHBA awards for their home designs every year since 2012.

Kathy is a regularly featured speaker at events across Western Canada, has been nominated twice as RBC's Woman Entrepreneur of the Year and is a dog-mom to her French-bulldog Brutus.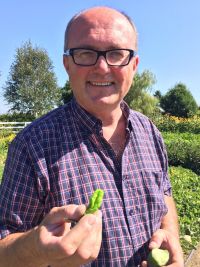 Alex Augustyniak grew up on farm in Ontario, Canada and moved to BC in the 90's. The Gajewski farm established in 1939, lead by his amazing grand mother, Mary Gajewski. At the height of operations the farm had just over 400 acres with various crops, including, 15 acres of tomatoes (under contract with Aylmer's), cash crops, cows, chickens, eggs (farm gate sales), ducks, and rabbits. Over the last 35+ years, Alex has been growing veggies, herbs and prolific weeds throughout Canada, at the home farm in Ontario, Manitowaning, Ontario, Port Moody BC, and in raised beds throughout BC. In 2014, Alex took on the role of GM of West Coast Seeds Ltd. a BC family owned seed company and has lead the efforts to continually help people grow their own food 12 months of the year. Alex is also the Treasurer of All American Selections, an independent seed trial group.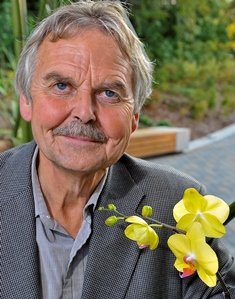 A recipient of the 'Order of Canada' and an 'Honorary Doctorate of Technology', Brian Minter, B.A., is a horticulturist, entrepreneur and co-owner with his wife, Faye, of Minter Gardens, an innovative destination garden centre and greenhouse growing operation in Chilliwack. Brian is well known from his magazine articles, syndicated newspaper columns and TV and radio programs. Brian is in demand internationally as a speaker by industry and gardening groups. Brian has sat on the boards of many community organizations. He has recently completed two terms as the first Chancellor of the University of the Fraser Valley. In 2014, in Cincinnati, Brian was presented with the 'Award of Merit', the highest honour given by the Perennial Plant Association. In 2014, in Pittsburgh, he was presented with the 'Hall of Fame Award', the highest honour given by the Garden Writers' Association.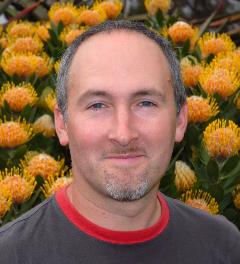 Gary Lewis began botanizing his local fields and forests around the age of four (first in Germany, then in Nova Scotia and Ontario), began collecting houseplants at the age of 10 and began gardening at the age of 15. He holds a Masters of Science degree in Plant Ecology from the University of British Columbia, training which, with its focus on the botany and ecology of wild plants, greatly informs his horticulture.

Gary became the owner of Phoenix Perennials in 2004 on his 28th birthday. Since that time he has greatly expanded the nursery to include one of the largest and most exciting selections of perennials in Canada with over 4000 different plants each year. He strives to include cutting edge new perennials, tried and true garden stalwarts, and the rare and unusual in his plant offerings. In 2013 Phoenix Perennials launched mail order across Canada to bring their unique selection of plants to a broader audience.

From 2009 to 2015 Gary was the Canada Region Director for the Perennial Plant Association, the North America-wide industry association that brings gardeners the Perennial Plant of the Year. He has written for various magazines including Gardens West, Garden Making, and Fine Gardening. He is currently writing The Timber Press Encyclopedia of Groundcovers. Gary is a frequent speaker at home and garden shows, professional conferences, and garden club meetings. In 2014 Gary was selected as one of Canada's "Top 10 Horticultural Professionals Under 40" by Greenhouse Canada magazine. In 2015 Phoenix Perennials was selected for the "Revolutionary 100" honouring the 100 best cutting edge garden centres in North America by Today's Garden Center Magazine. At the Canadian Garden Centre of the Year Awards Phoenix Perennials won the category of "Growing Gardeners" from 2012-2014 and the category of "Growing Sales" in 2015.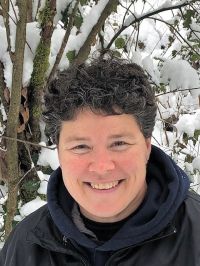 Janis Matson grew up in Burnaby. She is awed by nature, loving sunsets and the beach, and a plant lover as well as an amateur photographer and sports enthusiast.

Janis loves working with people and enjoys the challenge of making garden spaces look and feel good.

She worked at Murray Nurseries in Southlands from 1988 – 1993. She is the owner and operator of Shoreline Landscape Design Ltd. and has been for the last 20 years.

In addition to her company demands she is also the faculty instructor at Kwantlen Polytechnic University in Langley with the horticultural diploma and apprenticeship programs. Janis is also the contract faculty instructor with Burnaby Community Education with the horticultural RLT, hardscape and Apprenticeship programs and an adult education instructor at VanDusen Botanical Gardens.

Janis has a Red Seal in horticulture as well as a landscape design and horticultural diploma, floral design certificate, arborist certificate and provincial instructors diploma.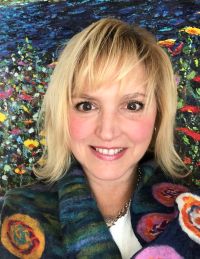 Combining her business savvy and passion for gardening, Leanne Johnson heads up operations at BC's largest garden centre company: GardenWorks - with 7 locations across the Lower Mainland, Victoria and the South Okanagan. Saturday mornings you'll find Leanne co-hosting a lively gardening segment on Global TV.

Over this past year Leanne summoned her passion for growing both veggies and communities to create "The Learning Garden" on site at GardenWorks- Lougheed in Burnaby.

The Learning Garden in a collaborative effort between GardenWorks and Lifespace Gardens, as well as local charities and Schools. Its mandate is to be a confidence building resource and cool hang out place where kids and adults can come to get their hands dirty – all while learning just how fun and amazingly easy it is to become an urban farmer / patio veggie gardener! The garden experience is supported by a new website, jam packed with helpful 'how to grow veggies" videos! ProjectGarden.Ca Now that's cool!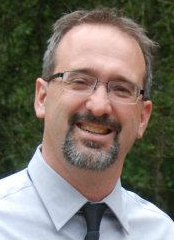 Reinier van de Poll has a unique mix of practical and theoretical experience. Reinier has worked for several horticulturists, garden centers, and landscape design firms. He is a graduate of the Landscape Design and Horticultural program at BCIT, and has also studied under Britain's leading designer John Brookes. Over 14 years ago, Reinier started Van de Poll Garden Design and the firm's accomplishments have led to many accolades such as a Gold Ribbon at the VanDusen Show and a listing amongst the country's top designers in Canadian's House and Home's Gardening Life. Reinier is a lecturer at garden clubs and with the Master Gardener's Program.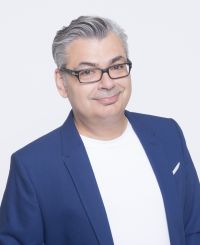 A passionate and energetic Chef, known for crafting unique cooking experiences, Bruno Feldeisen brings nearly three decades of culinary experience to his role as Judge on the CBC's The Great Canadian Baking Show.

Born in the small French town of Clermont-Ferrand, he began his career as an apprentice at one of France's most renowned chocolate shops in Moulin: Les Palets d'Or.

Feldeisen has been the recipient of awards such as Chocolatier Magazine's Top Ten Pastry Chefs in America two years in a row, and was nominated twice for a James Beard Award as Outstanding Pastry Chef. Chef Feldeisen also appeared on popular culinary television shows such as Chopped Canada, Sweet Genius and Donut Showdown all shown on the Food Network and the Cooking Channel, and was a finalist at the International Pastry Chef of the Year competition held in New York.

Chef Feldeisen is a committed supporter of AnxietyBC, partnering with them to promote awareness for a society where mental health is prioritized and free of stigma and prejudice. Bruno also spearheads the yearly fund raising effort for Growing Veterans, a not for profit farm, that empowers military veterans to grow food and communities with the goal to end isolation that leads to suicide.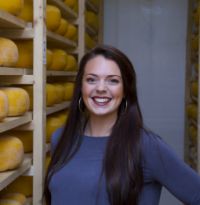 Emma Davison
Golden Ears Cheesecrafters
Emma is part of a 5th generation farming family that has been rooted in Maple Ridge since the early 1900's. At the tender age of 20, her parents recognized her eager abilities and offered her an irresistible opportunity. Alongsider her sister and with the guidance of their parents, they founded Golden Ears Cheesecrafters in 2010.
After studying Business and Marketing at the University of the Fraser Valley, she attended BCIT to obtain her Dairy Processing Certificate. Emma's education infused with her strong passion for food and family allows her to be a leader in the Fraser Valley for the Local Food Movement.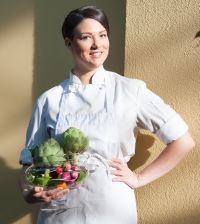 Giulia Lombardo
Just Giulia Productions
Giulia Lombardo is the Executive chef at her family owned pizzeria Lombardo's, a Vancouver institution and the first wood fired pizzeria in Vancouver.

Chef Giulia Lombardo has been in the kitchen for as long as she can remember. In fact since before she was tall enough to reach the kitchen counter! Giulia graduated from a local culinary school, then took her skill to London, UK where she worked under Wolfgang Puck at CUT 45 Park Lane his first awarding winning restaurant abroad. She has also held a series of kids cooking classes at Bosa foods and is passionate about teaching others about cooking, no matter what their age. Giulia has made numerous TV and media appearances including CTV Morning Live, Breakfast TV and That Talk Show.

Currently, Chef Giulia is working on her youtube series "Just Giulia" where she shares her favourite recipes in fun easy to do short videos which showcase her passion and knowledge of all things food.
Kate Allan
Registered Holistic Nutritionist
Kate Naturally Holistic Nutrition and Wellness
Kate Allan is a Registered Holistic Nutritionist with a passion for health and wellness. She studied Health Sciences at Simon Fraser University, with a certificate in Applied Human Nutrition. After going through her own health issues in University, she went on to become a Registered Holistic Nutritionist, where she learned how foods can heal the body.

Kate believes that foods should be natural, healthy and nutritive, and we should be fuelling ourselves with whole foods that make us feel energized, balanced and satisfied. As a Holistic Nutritionist, she guides individuals on their wellness journey by finding the root of their health issues.

Kate uses a whole lifestyle approach, which helps to improve health and wellbeing in a realistic way. Her goal is to help you make lifestyle changes that will last, rather than quick and drastic changes that are not sustainable. Holistic nutrition focuses on all aspects of each individual person and looks at the importance of not only physical health, but also stress, dietary patterns, exercise, spirit, relationships and more.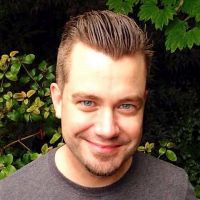 Kurtis Kolt
Wine Consultant
Kurtis Kolt is a Vancouver-based freelance wine consultant, competition judge, and writer with bylines in Vancouver magazine, Decanter and Maclean's, along with his weekly column in the Georgia Straight. Certified by London's Wine & Spirit Education Trust and the Court of Master Sommeliers, his enthusiasm and experience have resulted in many high-profile opportunities, from appearances at New York's James Beard House, to leading wine festival seminars and beyond. Catch him at KurtisKolt.com.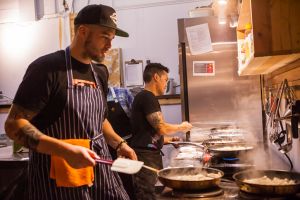 Matt Murtagh-Wu
The Dumpling King
Matt Murtagh-Wu is Vancouver's one and only Dumpling King - a Chinatown-sourced, handmade, and personally delivered frozen dumpling delivery service. The Dumpling King brand has continued its upward trajectory as one of the most original Vancouver-based businesses in the last 3 years of operation. A formidable and versatile business and personality, The Dumpling King manifests itself in the industry's many arenas throwing pop-up dinners, leveraging his growing celebrity as a voice for Chinese, Taiwanese and Canadian identity, as well as a freelance food writing for Daily Hive and Vice. Born and raised in Vancouver, Matt has and will never forget his roots. Get at him if you want dumplings.

Facebook: The Dumpling King
Instagram: @therealdumplingking
TheDumplingKing.ca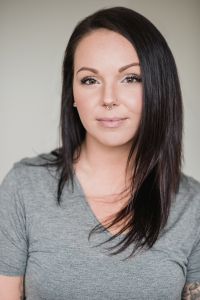 Sheila Comer
Pink Ribbon Bakery
Sheila is the owner of Pink Ribbon Bakery which opened its doors in 2010 in New Westminster. She first discovered her love of baking and decorating when she made a cake for her Dad's 50th surprise birthday party and now, almost 9 years later, that love has blossomed into a bakery filled with delicious gourmet treats and custom cake designs.

www.pinkribbonbakery.ca