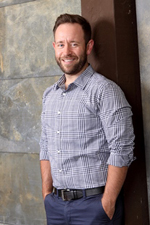 Tyson Kidd
Show Manager
Phone: 778.654.7708
Email: TysonK@mpeshows.com
Started with MPE: November 2007
@TheOnlyTysonK

Bio: Tyson started with Marketplace Events as an Exhibit Sales Consultant and over many years of service, worked his way up to become the Show Manager for the Vancouver Home Shows. Originally from a farm in rural Alberta, Tyson has been in Vancouver since 2003. Hard working and full of enthusiasm, he is always encouraging his team to build the incredible show and, is often the last one in the office at the end of the day.

Design Tip: Set aside $2,000 in your renovation budget to hire professional cleaners for the reno mess left behind. It will save you tons of time and energy and allow you to enjoy the new space by throwing your post-reno party that much faster.

Get A Booth Quote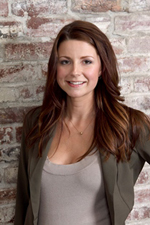 Amber Beaton
Senior Sales Consultant
Companies A - L
Phone: 778.654.7701
Email: AmberB@mpeshows.com
Started with MPE: June 2010
@AmbercBeaton

Bio: Amber sells Exhibit Sales Space for the Vancouver shows when she is not busy playing sports and spending time with her beautiful, growing family. Born and raised in the Greater Vancouver Area she is a sales force to be reckoned with.

Design Tip: Make sure to set a budget limit and a target date for project completion; this will help to avoid the tendency to keep adding to the room design and increasing overall costs.

Get A Booth Quote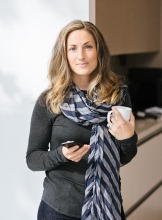 Sheryl Weber
Exhibit Sales Consultant
Companies M - Z
ON MATERNITY LEAVE UNTIL DECEMBER 2020

Started with MPE: December 2015

Bio: Sheryl comes to us with great operations background and pro at customer service. There is nothing this gal can't help you with. Originally from a small lake town in the interior, she is a loyal BC native. Radiating with positivity and a genuine good nature, Sheryl is a valuable member of our team.

Design Tip: Don't leave your walls bare, add some unique pieces of art to your home. Allow them to reflect a bit of who you are, they don't have to be expensive as long as they suit you, they will suit your home.

Get A Booth Quote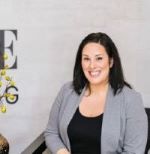 Zoe Watters
Operations | Show Administrator
Phone: 778.654.7709
Email: ZoeW@mpeshows.com
Started with MPE: November 2015

Bio: Zoe is always warm and welcoming to our exhibitors and eager to help you solve a problem. She has worked the show office for many years and officially joined the ranks of Marketplace Events in 2015. A familiar face, and a hard working, we couldn't be happier to have Zoe on as an official member of the family.

Design Tip: Look for furniture that serves two purposes (an ottoman that opens for storage). Especially in Vancouver small spaces, avoiding clutter and having pieces of furniture that serve multiple purposes is very helpful.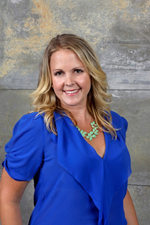 Jill Kivett
VP Western Region, VP Sponsorship
Phone: 778.654.7703
Email: JillK@mpeshows.com
Started with MPE: October 2003
@JillKivett

Bio: Jill helms our shows, people, and mischief in Western North America, including shows in Vancouver, Calgary, Edmonton, Winnipeg, Seattle, Tacoma and Phoenix. On the team since 2003, this rising star has been an exhibit space sales rep with Marketplace Events, as well as a Show Manager and Group Manager.

Jill can sink her teeth into a good old-fashioned home decorating project - and she's got the paint-spattered clothing to prove it. Occasionally she changes out of it and volunteers for Dress for Success. When taking a break from managing her budget, our favorite University of Alberta grad counts singing along to 80s hair bands and playing golf as hobbies.

Design Tip: I love revamping home decor pieces that I already own. A quick coat of paint turns a mirror, picture frame, or lamp shade into a whole new item.

Get A Booth Quote
Marketplace Events, LLC
#212, 1847 West Broadway
Vancouver, BC V6J 1Y6
Ph: 604.639.2288
Fax: 604.639.2289
Toll Free: 800.633.8332
www.marketplaceevents.com