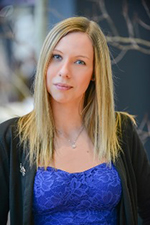 Kayla Donaldson
Exhibit Sales Consultant
Phone: 604.639.2288 x226
Email: KaylaD@mpeshows.com
Started with MPE: September 2015
Twitter: @Kaiiilaa
Bio: Originally from Thunder Bay, ON, Kayla joined the MPE ranks in 2015 with a Business Administration Marketing Degree from Confederation College. New to BC she loves having both the snowboarding mountains and sun soaking beaches within reach. This young lady is a power house in sales and a total team player. We couldn't be luckier to have her on our team and working as hard as she does for us and for our Exhibitors.

Design Tip: Pops of colour are important in your home to keep things interesting. It doesn't have to be drastic, a green blanket on the couch or a teal vase on your table can make such a difference.
Get a Booth Quote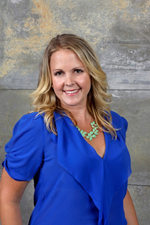 Jill Kivett
VP Western Region, VP Sponsorship
Phone: 778.654.7703
Email: JillK@mpeshows.com
Started with MPE: October 2003
@JillKivett
Bio: Jill helms our shows, people, and mischief in Western North America, including shows in Vancouver, Calgary, Edmonton, Winnipeg, Seattle, Tacoma and Phoenix. On the team since 2003, this rising star has been an exhibit space sales rep with Marketplace Events, as well as a Show Manager and Group Manager.

Jill can sink her teeth into a good old-fashioned home decorating project - and she's got the paint-spattered clothing to prove it. Occasionally she changes out of it and volunteers for Dress for Success. When taking a break from managing her budget, our favorite University of Alberta grad counts singing along to 80s hair bands and playing golf as hobbies.
Design Tip: I love revamping home decor pieces that I already own. A quick coat of paint turns a mirror, picture frame, or lamp shade into a whole new item.
Get A Booth Quote